Dave Draxton MA, LPC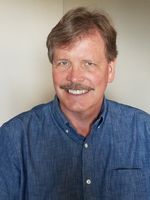 LICENSED PROFESSIONAL COUNSELOR
I am a Licensed Professional Counselor and Family Therapist.  By nature I am gentle, understanding, non-judging, while upfront and honest.  I have been described by coworkers as laid-back and "a straight-shooter".  I work with adults and youth 12+, treating trauma, anxiety, depression, relationship concerns, bipolar disorder, ADHD, and more.
I see persons as whole beings with immense potential for growth and learning.  I do not see people only in terms of diagnoses or labels.  I look for the best in you, and for you to gain balanced self-respect and more compassionate self-understanding.  We use the most effective and least invasive therapy for what you would like to accomplish yourself and in your relationships.
A primary specialty is working with veterans with PTSD, TBI, and other concerns through TheHeadstrongProject.org. The intake is started by contacting the Headstrong personnel and asking to see me in the provider request.  I then get the referral from TheHeadstrongProject.org and complete the intake interview in our initial appointments. I also see veterans with Tricare and Triwest, but not through the VA.
Traumatic experiences that have left emotional wounds are most often what create difficult symptoms. Gently processing through those traumas decreases their emotional charge and re-orients you in your life with positive beliefs about yourself.  Further, we can utilize Performance Enhancement techniques to reach goals you are achieving.
Treatment, based on your strengths and goals, is provided for:
Acute Trauma and Post Traumatic Stress, Physical, Emotional, and Sexual abuse
Anxiety, Panic, and Phobias,  Depression, Mood Swings, Bipolar Disorder
Anger control and Assertiveness,  Grief and Loss 
Relaxation Skills / Stress Reduction, Personal Growth and Development – finding your own direction for your life
I work with youth 12 years & up, on concerns in your home, at school, or with peers, Family conflict resolution and mediation; Family Meetings
I work with clients on strategies, boundaries, and communication skills for their relationships and marital issues; I do not provide couples therapy.
Therapeutic Approaches: EMDR (Eye-movement Desensitization and Reprocessing), Cognitive Processing Therapy (CPT), Cognitive-Behavioral Therapy (CBT), Solution-focused, Guided imagery, Energy Psychology techniques, Art therapy, and other techniques, depending on your goals.
Background:  I have worked at a Master's level since 1990.  I attended two graduate schools in Marriage, Family, & Child Counseling with an emphasis on understanding how a person's culture and spirituality can be part of their growth and healing.  The California Institute of Integral Studies and JFK University in the San Francisco Bay area continue to be on the leading edge of graduate schools integrating spirituality, cultural awareness, and a full spectrum of therapeutic approaches.  I received a BA in Psychology from the Colorado College in Colorado Springs.